Hello from Berlin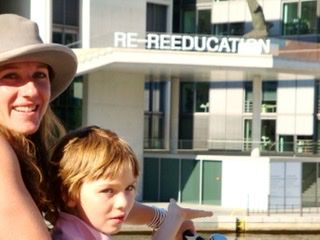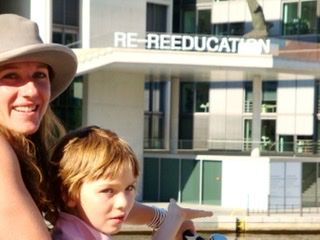 Twelve years ago I traveled to Berlin for the first time with my family. It was a true adventure. I fell in love with this city then, and still feel that love. I am inspired by the artists here, and the art they contribute that makes this city what it is. This summer my son and I traveled here again. Much has changed with the city and with us. My own changes are reflected in the changes I witness around me.  Time is visible in the changes. Seeing this helps me to appreciate what is present and ephemeral. Like this present moment, we too are everchanging, precious and arising only to dissolve again.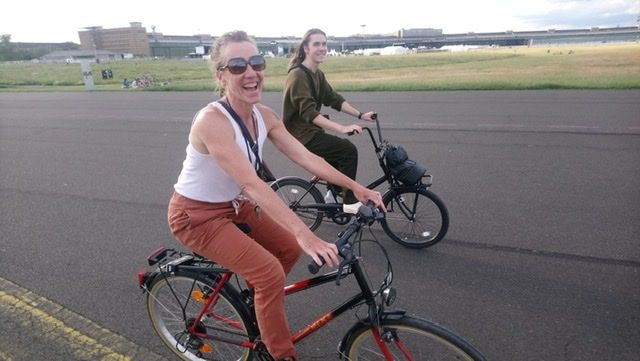 I will be coming back to the Bay Area and still have some availability to see Rolfing and movement clients. I am working June 28-July 4. I will return in September. To book an appointment for next week (not this one coming) go HERE.
Finally I would like to inform you all about an exciting new series of morning movement classes being offered in Berkeley through the month of July. Michael Korczowski is a personal trainer, and movement specialist with many usful tips for supporting balanced strength and mobility, as well as rehabilitation. I have studied with him for the last 5 years, and found his classes to be a sanctuary of reflection and focused play. I encourage studying with Michael to anyone who desires to step back into their physical practice, or to help balance out their already fluent training. I am confident that what he offers is useful to all movers, dancers and athletes. This may be your last time to study with him, as he is moving from the Bay at the end of the summer. This is an opportunity that will not last, so please, if you are curious at all, check it out. More information can be found HERE. Please direct any questions about this class to michael@adaptivehuman.net.

Happy Summer Solstice!