Movement Education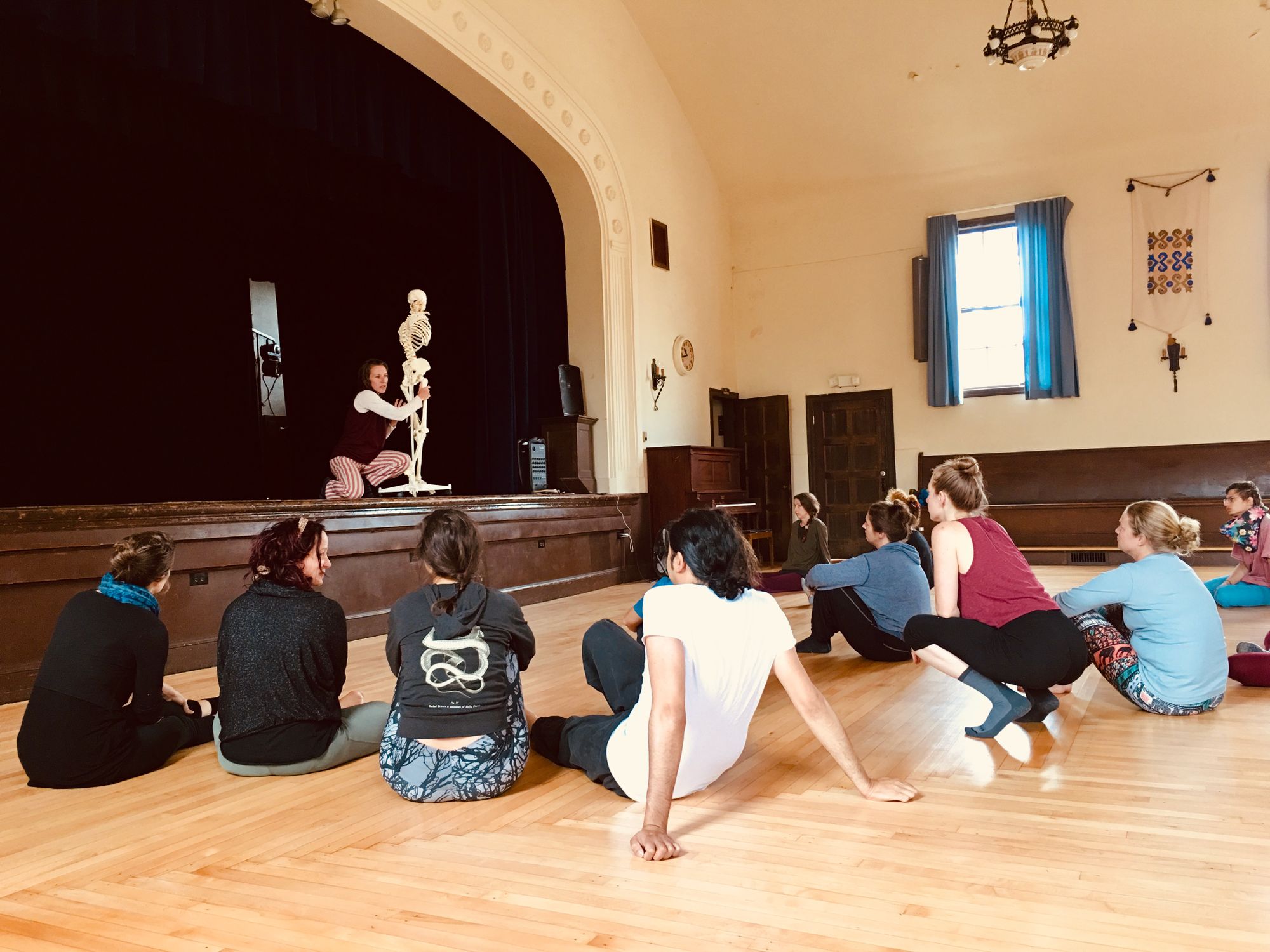 Nuria is a certifying teacher of the Axis Syllabus© (AS), which is her primary framework for movement pedagogy.
The Axis Syllabus is an evolving body of practical approaches, theoretical research, and pedagogical methods related to human movement. It is continually developed by an active international community and was originally initiated by the renowned American dancer, choreographer, and author Frey Faust. AS draws on knowledge bases of biomechanics, anatomy, physics, Western medical sciences, physiology, anthropology, and empirical research. The Axis Syllabus explores anatomy in a dynamic, "alive" context, using dance and motion as investigative tools.
Nuria began her studies of the Axis Syllabus in 2009 with Kira Kirsch. It quickly became the place where she could connect her love of anatomy and healing through movement, with her path as an artist and performer. Nuria has studied intensively with and taught alongside Frey Faust and Francesca Pedullà, helping to lead the AS community of teachers on the US West Coast and now in the US Northeast.
Through the lenses of the Axis Syllabus and her background as a movement artist Nuria offers students a highly progressive, sophisticated, and applicable understanding of the form and structure of the body, emphasizing the roles of fascial pathways, tensegrity structures, dynamic alignment, and our relationship to gravity. Her teaching reveals healthy movement pathways suggested by our structural design, to facilitate elevated levels of performance and wellbeing.
Equally adept at guiding beginners and advanced professional dancers, Nuria offers technical instruction and creative guidance in both solo and partner contexts. For students and clients who don't identify as "dancers," she offers therapeutic movement education to reshape foundational motor patterns, enhance longevity, and move beyond chronic pain. Her classes can offer revelatory shifts in perspective and provoke the somatic delight of feeling and enacting the body in new ways.
Currently one of Nuria's primary areas of focus is "teaching teachers," centering attention on our pedagogical methods and exploring effective, ethical modes of transmission for embodied knowledge. Toward this end she is developing new mentorship offerings and working to create institutional support for this practice.
Nuria has led numerous classes, workshops, and intensives across the US and internationally over two decades of teaching. She maintains a teaching and facilitation practice based at the Field Center in Vermont with ongoing availability for engagements across the country and internationally.