Reflections, changes, Webs of Attention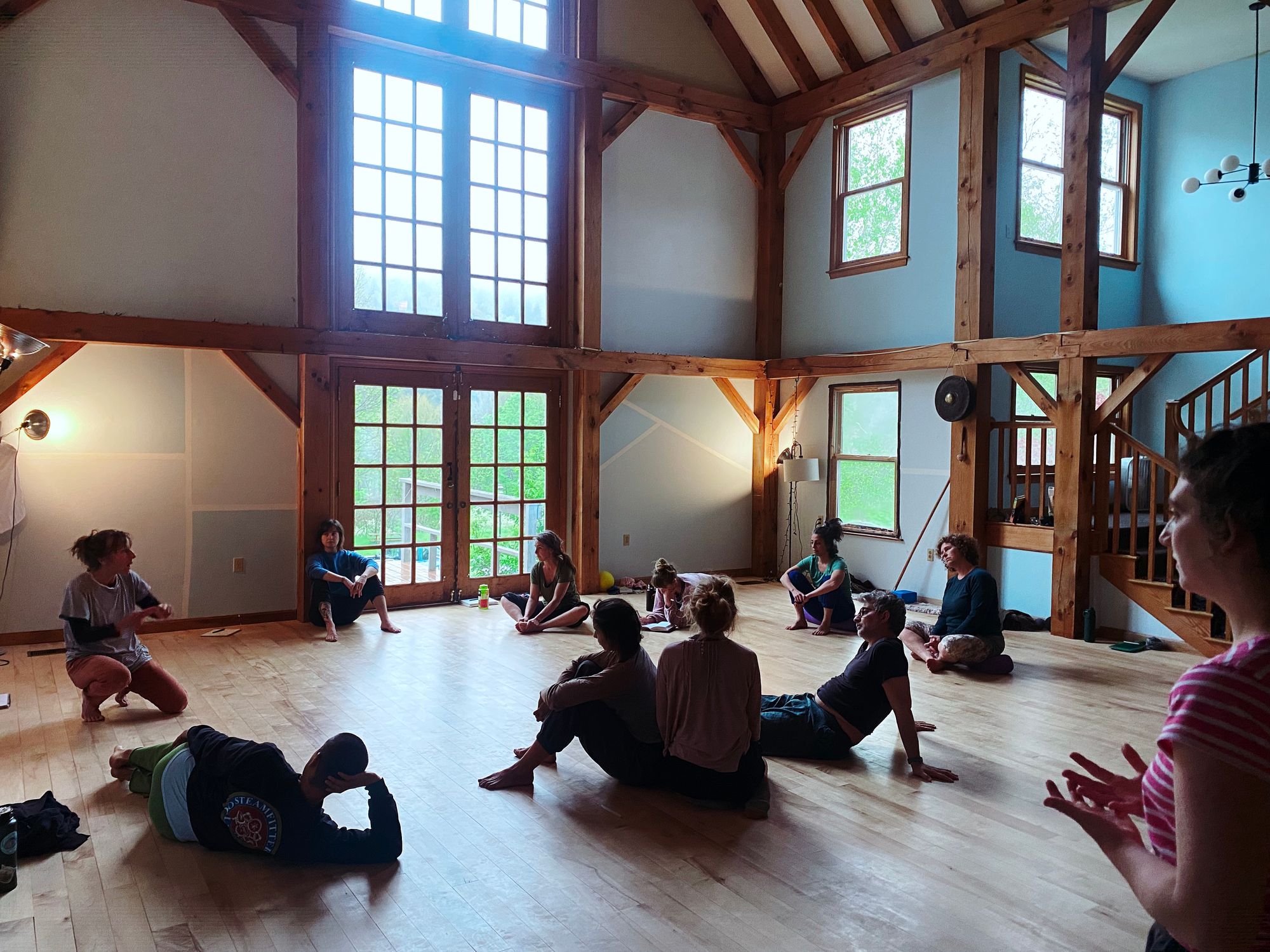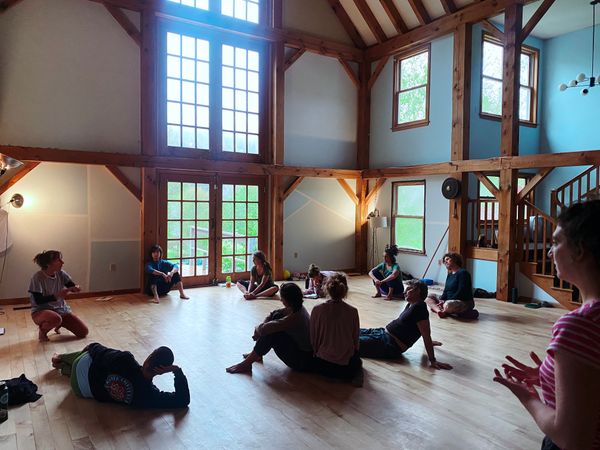 Visioning and birthing the Field Center has been a labor of love and a whirlwind of almost 3 years. In a time when arts funding is being cut, and dance and performance venues are closing in large numbers, we are creating a center that supports the development of contemporary dance and performance practices.
And now the time has come to make some changes to my work in relationship to this project. After deep consideration I recently made the decision to step back from serving as co-director of the Field Center and to shift my focus. I will continue as before living and working at the Field Center but am making some changes to my roles and responsibilities to create more space for the work that is most important to me.
I am staying as the garden manager and will continue to focus on teaching and curation, and I will remain on the board of directors and the artistic advisory board. I will still be investing my care, time, and resources into tending the fire of this project, and am developing a new program centered on the Axis Syllabus and movment pedagogy which I am excited to share more about in the coming months.
In the meantime I hope you will join me in person for an upcoming, special workshop offering in our yearly AS workshop series (below).
Axis Syllabus Offerings
This past May at the Field Center I taught a workshop on Partnering and the Axis Syllabus. I was assisted by Michael JMK  who shared material from FM practice and other complementary frames of reference.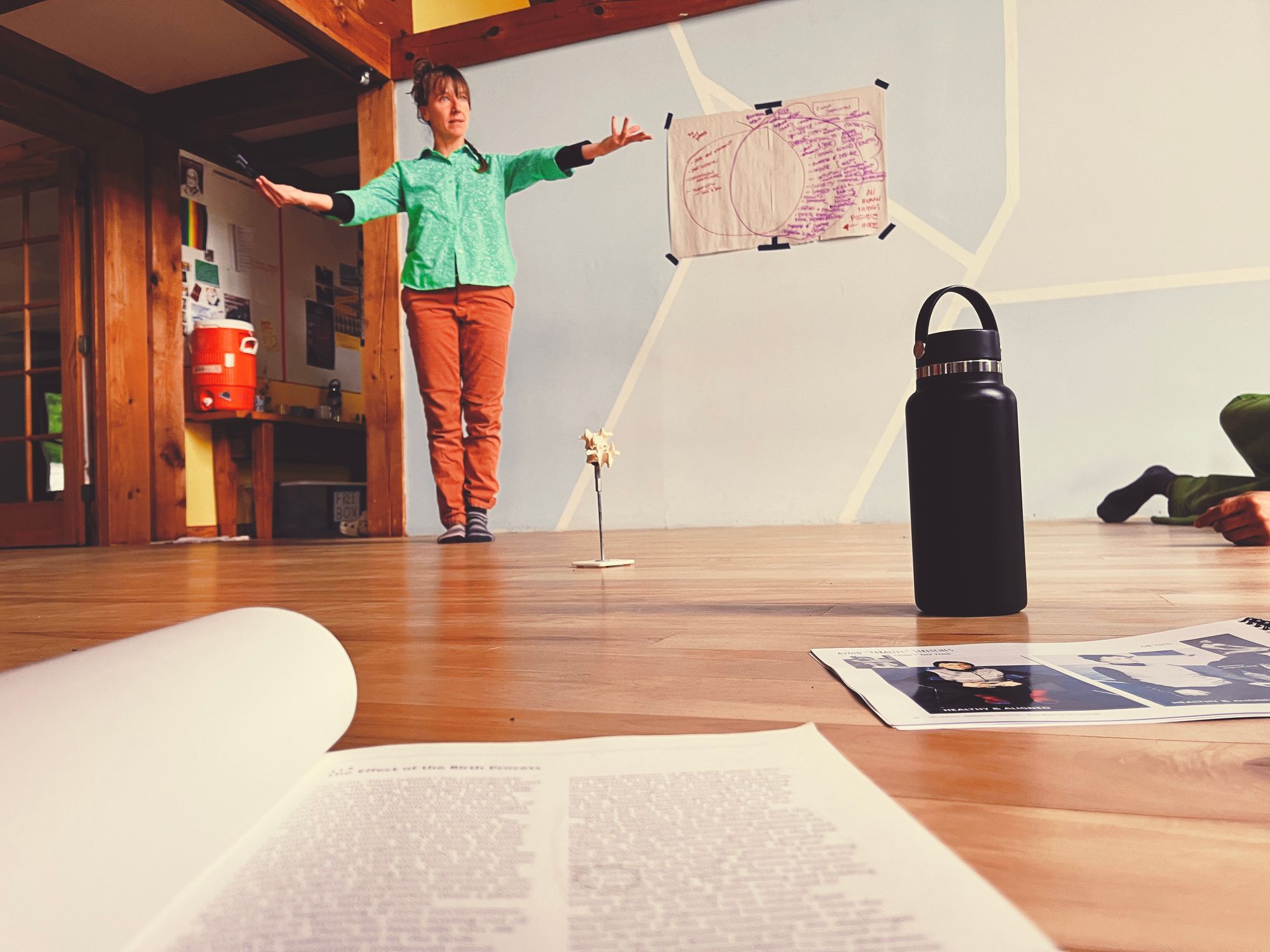 The topic of partnering refers to a myriad of forms within dance. With my background in Contact Improvisation and Capoeira, I used these forms to help build the framework for all that can be encompassed by the term "partnering." I was ambitions with the content, and after three short days it felt like we had just begun.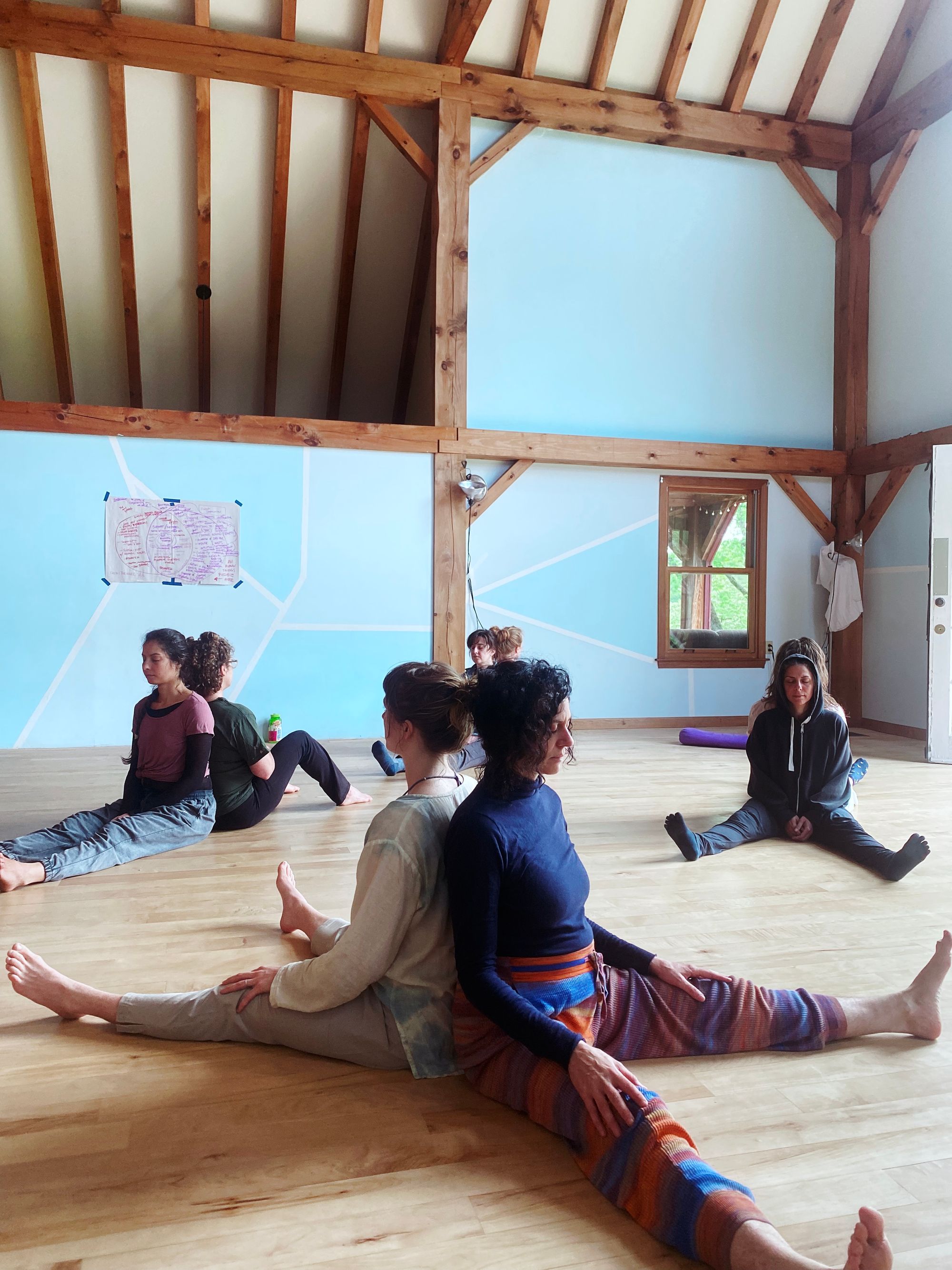 The world of "partnering" is relevant to our next research topic, as we dive into the nervous system and the concept of co-regulation.
Webs of Attention — August 17-20 (early bird rate ends today!)
This August I will teach the next edition of Axis Syllabus at the Field Center, with Daniel Davis.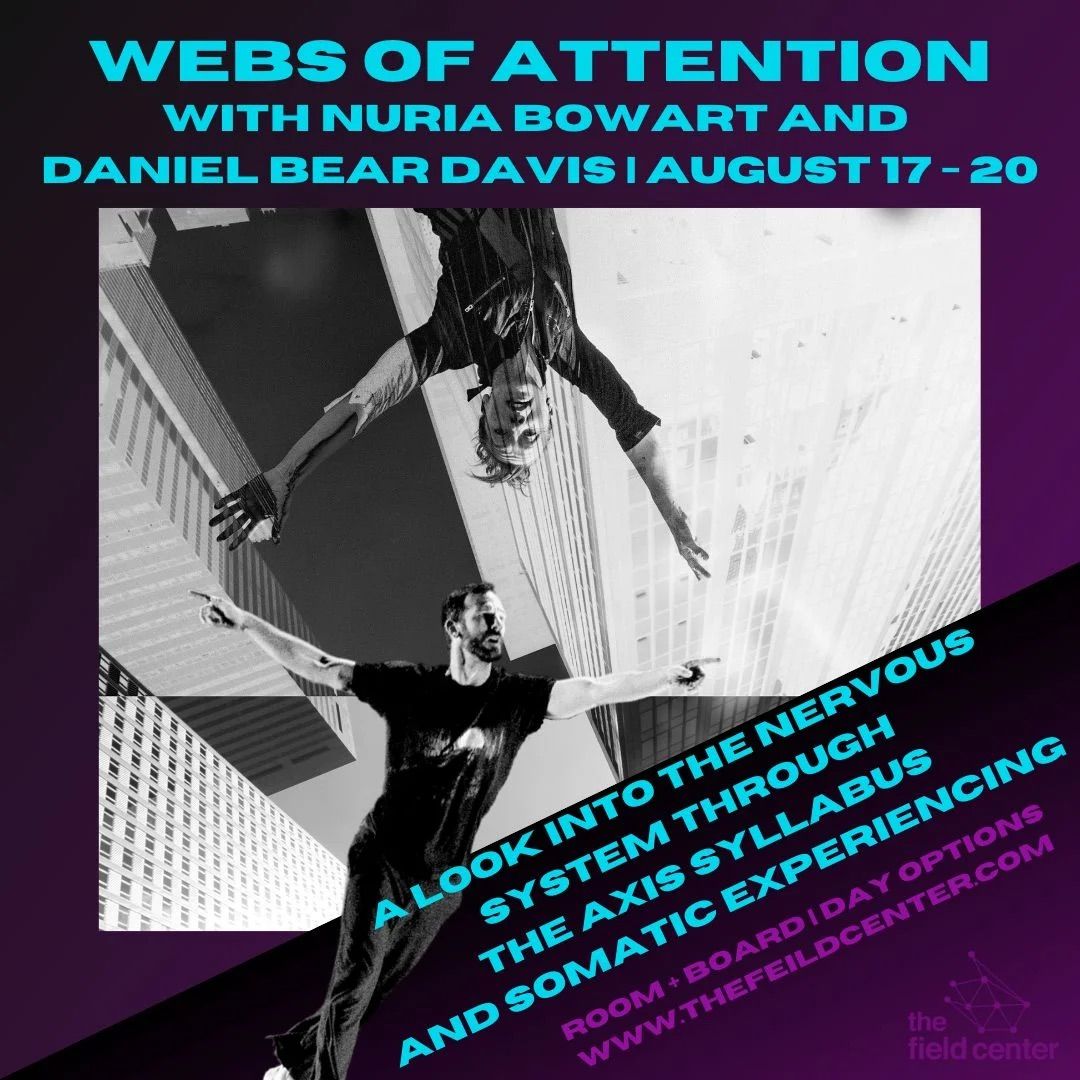 We will map neural pathways through a myriad of ways we connect with self, partner and the world. Together we will weave through materials from Somatic Experiencing, Contact Improvisation and the Axis Syllabus. Our interest is the Nervous System and, in particular, the concepts of self-regulation and co-regulation.
You can learn more and sign up through the Field Center. And please don't hesistate to reach out to me with any questions via email.
Nuria