Summer 2022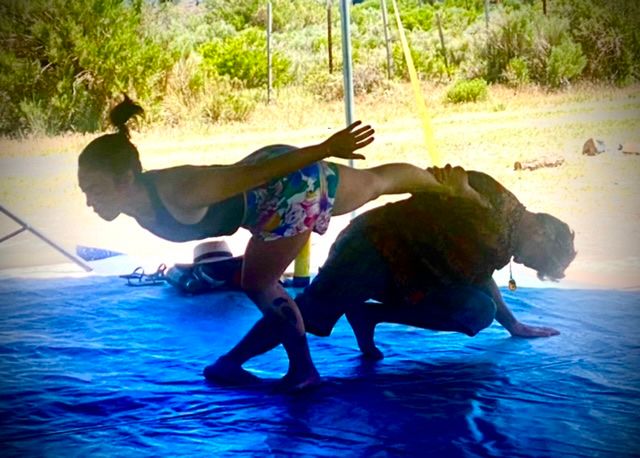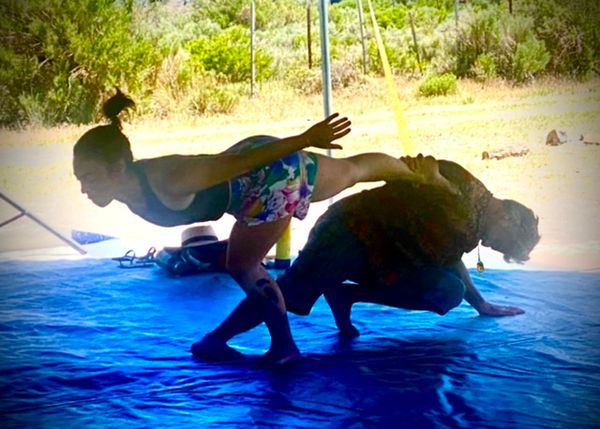 This summer I had the pleasure of teaching Contact Improvisation in Oregon and acrobatics for dancers at Lake Studios in Berlin. it is an honor to be offered the trust and listening of the students who I work with. I look forward to returning to both places, and to continuing to expand my teaching practice.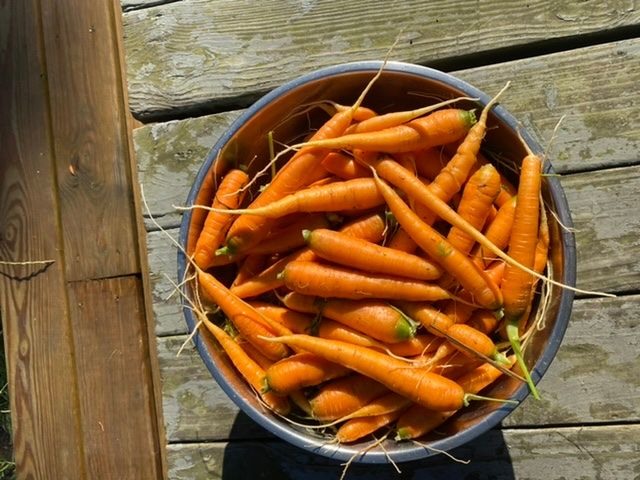 I do not know if I am more proud of the 40lbs of carrots or the 30lbs of turnips that grew in the Field Center garden this summer. It feels presumptuous to take pride in growing food. After all, I just placed the seeds, soil and water together; and it was they, with the supervision of the sun, who made the magic happen.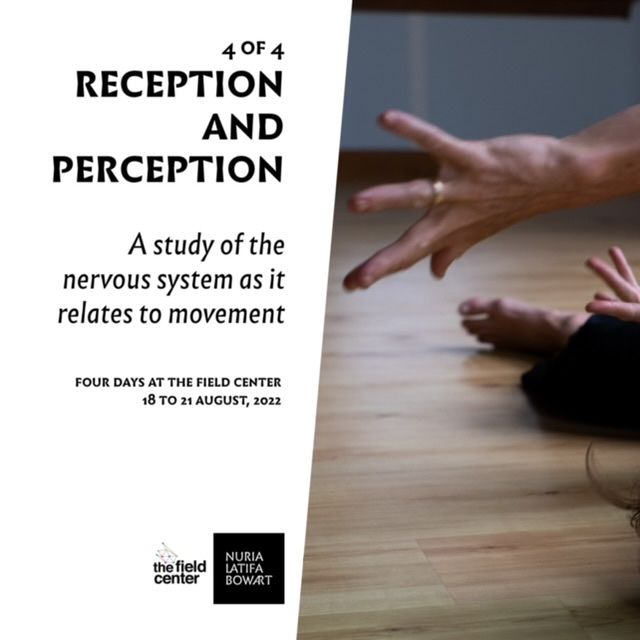 In August I will be offereing the final installment of my 4-part Axis Syllabus series. This last offering is called Reception and Perception: a study of the nervous system as it relates to movement. This workshop will include, anatomical, theoretical and experiential research. We will play, dance and study together, while coregulating with one another and the land. It is not too late to join us!
Although this is part 4 of 4, no previous experience or attendence is needed to enroll. The dates are August 18-21 at the Field Center.
For more information or to register, please visit here.
Thank you for witnessing and being a part of all that I do.
Nuria